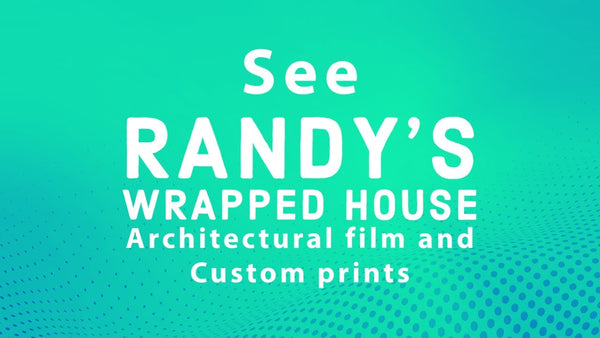 What Has Randy Wrapped In His Own House?
Between manufacturer samples, order mixups, left-overs from completed projects, and fun ideas we couldn't get out of our heads until we made them a reality - we've wrapped quite a few things around Randy's home and shop. In this video, Randy takes you on a walkthrough of his home, showing all of the things we've wrapped in custom printed graphics and architectural films over the years and how well the material has held up over time. With more than 1 completed project for every room in his home - the question will soon become what hasn't Randy wrapped in his house?
Some of the things wrapped include:
2 Tables - using the 3M Di-Noc
File Cabinet - using the 3M Di-Noc
Folding Tables - using the LX Hausys BENIF Films
2 Refrigerators - 1 in a custom-printed color - Click here to see more.
2 Mini Fridges - custom print - Click here to see more.
2 Doors - Custom print - Click here to see more.
Kitchen cabinets - using Belbien
Trim molding
Hand Railing
Chest Freezer
Laptop - used the Di-Noc
Bathroom Countertop
For a full list of project videos of everything you see in Randy's walkthrough above, you can click the "Watch On Youtube" button and scroll down to the Description Box. OR, Click Here to be taken to the full blog post on our main website.
Here's some videos of these projects in-process.
Folding Table Wrap

File Cabinet Wrap

---

Standing Speaker Wrap

Sliding Door Wrap (PhotoTex Fabric)

---

Refrigerator Wrap (3M Di-Noc Metallic Wood)

Refrigerator Wrap (Custom Color Printed Wrap)

---

Archway Wrap (Trim Molding with PhotoTex Fabric)

Cabinet Wraps

---