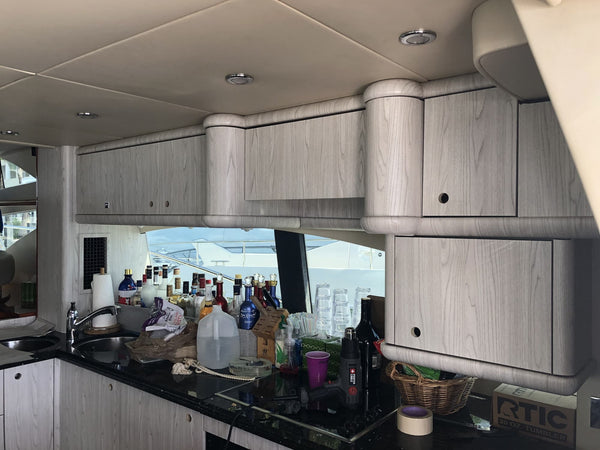 Sunset Harbour Yacht Interior Wrap
RM Wraps was hired to wrap most of the interior surface areas in the galley, saloon, ladders, passageways, heads, and cabins in this yacht while it was docked in Miami Beach, FL in early February 2019. This project was particularly challenging because of all the curved surfaces the customer wanted refinished with the architectural film. Overall, it took 14 (long) days to complete the project.
---
Materials used on this project:
---
A tricky part of this project that took a considerable amount of time was the intricate curved surfaces throughout the yacht. You can see how Randy went about tackling the galley cabinets in the video below:
Check out the full playlist of videos from this project on our Youtube Channel.
---
Before & After Photos
---
We'd love to help you with your next Architectural Film project. Contact Us at 208-696-1180 or info@rmwraps.com for a quote.