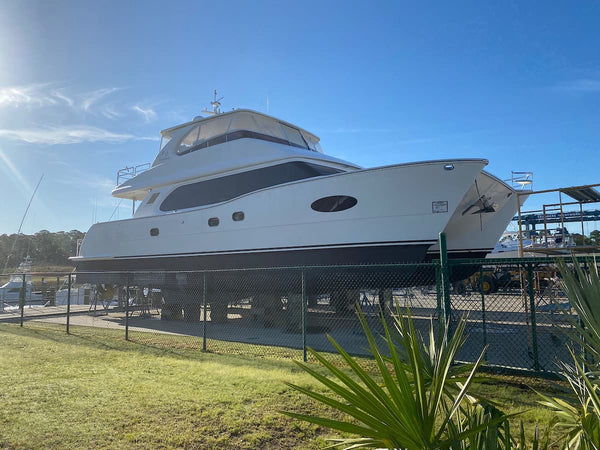 Gulf Shore Yacht Interior Wrap
We were hired to wrap the galley, saloon, master cabin, ladders and passage ways in a 60 foot powered catamaran yacht in the spring of 2022. This project used a combination of Di-Noc Metallic Wood MW-1832 and Reatec RW-4042. 
Below you can see a walkthrough filmed by the client of the yacht mid-renovation, focusing on all of the areas that would eventually get wrapped in architectural vinyl.  
Overall, installation took about 110 hours over 11 days. About 2.5 rolls of material was used in total. You can see Randy's day-to-day progress in the videos below.
---
Randy Miller is a certified 3M™ DI-NOC™ Architectural Finishes Preferred Installer with almost a decade of experience installing architectural films from 3M, Belbien, LX Hausys, Bodaq, and Reatec all over the world.
We'd love to help you with your next Architectural Film project. Contact Us at 208-696-1180 or info@rmwraps.com for a quote.