Alex's Yacht Wrap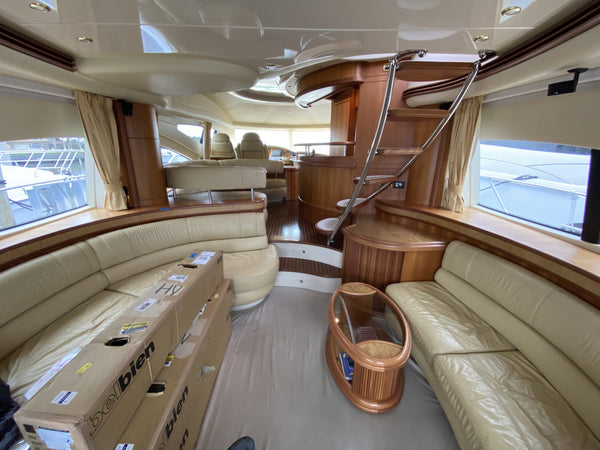 Alex hired RMwraps for one of our most extensive architectural film install projects ever in February 2020. Almost every single solid surface except for the floors on both the upper main deck and the lower cabin deck was wrapped. Overall this big project took Randy 21 days to complete, using almost 4 full rolls of material. Unfortunately the Covid pandemic started ramping up right as this project was completed, and Randy stopped traveling for installation projects for over a year after he got back home from this project in Florida.
There were a LOT of pieces to finishing this puzzle, including some truly intricate panels & furniture pieces - check them out in the photos and videos below.
---
Before & After Photos
---
Click Here to see more before and after pictures as well as more videos from this project.
---
Randy Miller is a certified 3M™ DI-NOC™ Architectural Finishes Preferred Installer with almost a decade of experience installing architectural films from 3M, Belbien, LX Hausys, Bodaq, and Reatec all over the world.
We'd love to help you with your next Architectural Film project. Contact Us at 208-696-1180 or info@rmwraps.com for a quote.